I love this polish so much. It is on my top10 list. I love glassflecks, love vamps and love purples (this one have very strong brown undertones). Looks best in the shadow, as every glassflecked polish. No application issues, very pretty bottle (they are great! For me they are the prettiest bottles I own), nice brush. A+ :-)
note – Zoya is vegan friendly brand.
Uwielbiam ten lakier, jest zdecydowanie w mojej liście top10. Uwielbiam lakiery glassflecked, uwielbiam vampy i fiolety (ten fiolet ma bardzo mocny brązowy podton) . Najlepiej wygląda w cieniu, jak każdy lakier glassflecked. Zero problemów z nakładaniem, bardzo ładna butelka (strasznie mi się podobają, to najładniejsze butelki z lakierów które posiadam), fajny pędzelek. 6 z plusem :-)
ps – Zoya to firma wegańska.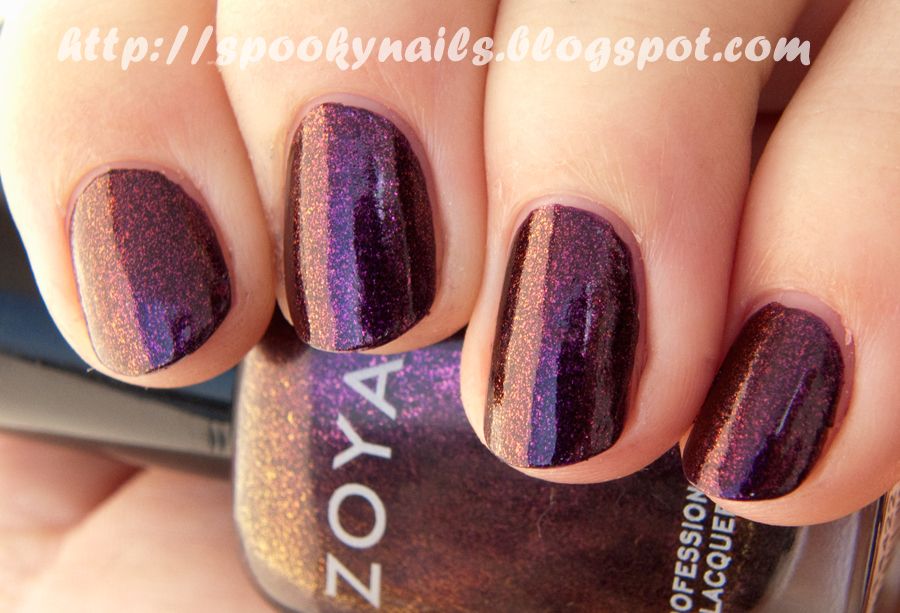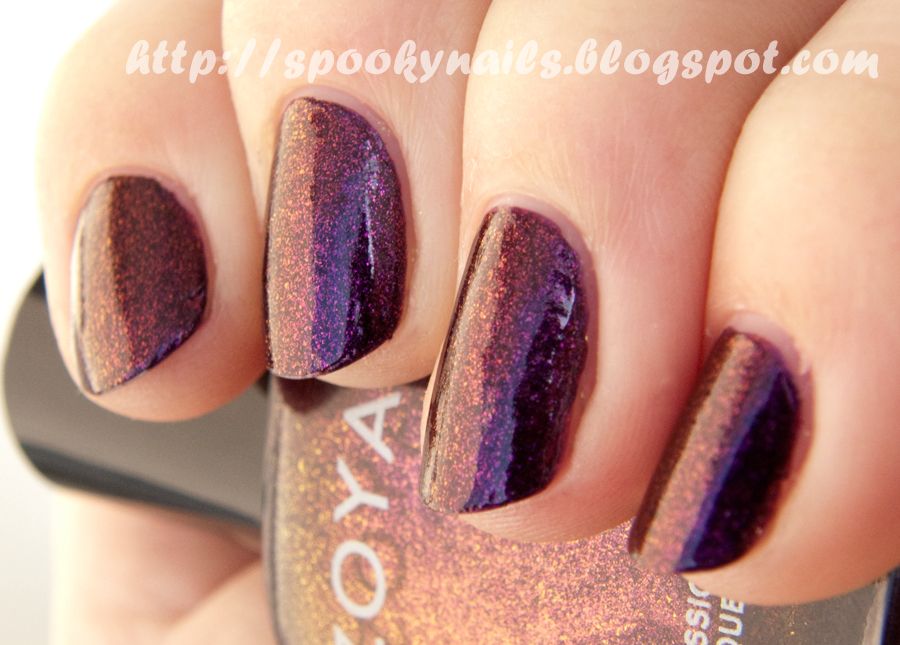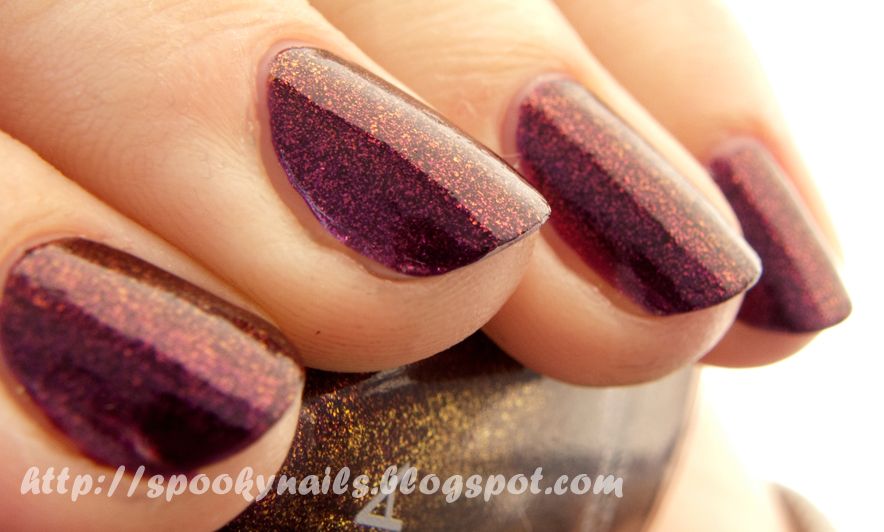 And in direct sunlight / i w świetle słonecznym