I already wrote a note about my items from
Born Pretty Store
(you can find it
here
). Last thing I want to review is a Rhinestone Wheel 1800 pcs. They are fantastic! And cheap and really worth to buy ^^
Już pisałam notkę o moich gadżetach ze sklepu Born Pretty Store (możecie znaleźć je tutaj). Ostatnia rzecz, jaką chciałabym wam przedstawić to zestaw cyrkonii Rhinestone Wheel 1800 pcs. Są świetne! I tanie i naprawdę warte zakupu ^^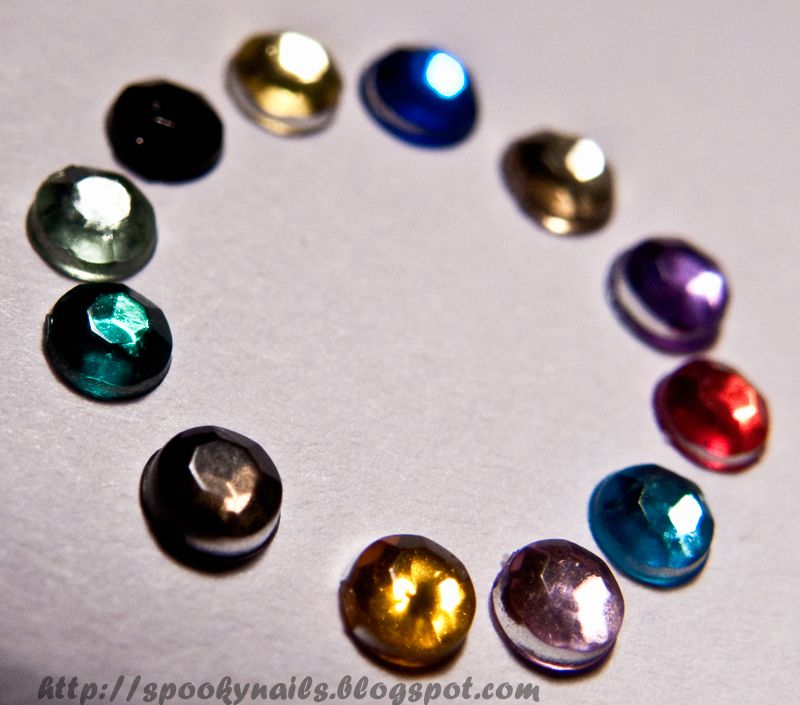 For few dollars we get 1800 rhinestones. They came with 12 different colors and they are about 2.5 mm wide. I have thin nails and they don't look extremely big on them.
Za kilka dolarów dostajemy 1800 sztuk cyrkonii w 12 kolorach, cyrkonie mają ok. 2.5 mm szerokości. Mam dość wąskie paznokcie i nie wyglądają na nich na mega wielkie.
They came in a wheel and looks like that (photo from a
store
):
Cyrkonie mają dom w takiej oto karuzeli (zdjęcie pożyczone ze sklepu).
Colors are so pretty! I am using a false nails glue to glue them. I LOVE the dark green one, dark blue and red. Purple and gold are also very nice. Black is matte and it is not transparent (click to enlarge the photos).
Kolory są takie ładne! Do przyklejania używam kleju do sztucznych paznokci (kupiłam za ok. 10 zł w Rossmanie). UWIELBIAM ciemną zieleń, ciemny niebieski i czerwony. Śliczny jest też fioletowy i złoty. Czarny jest matowy i nieprzezroczysty (kliknijcie, aby powiększyć zdjęcia).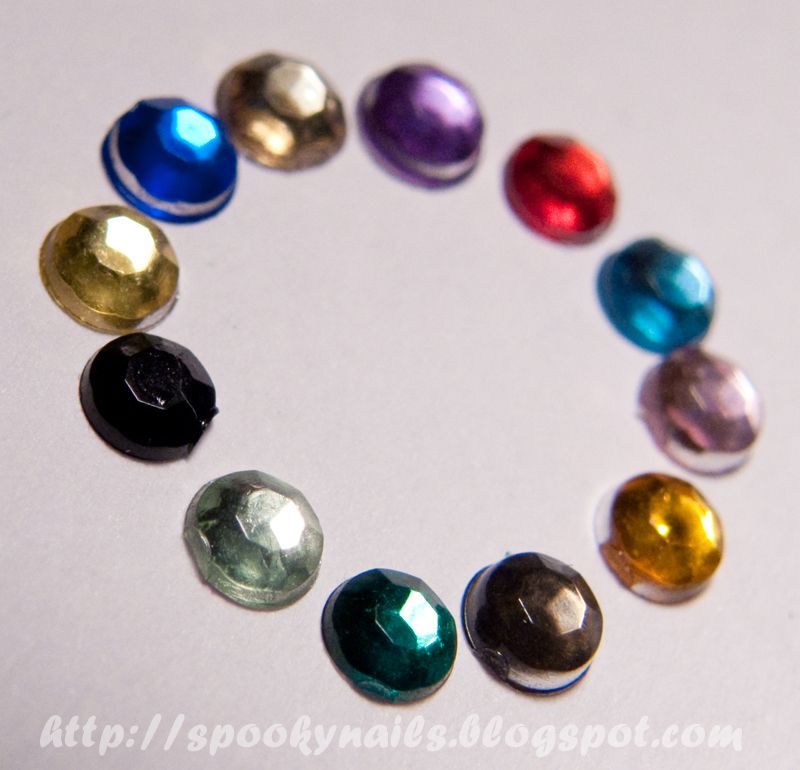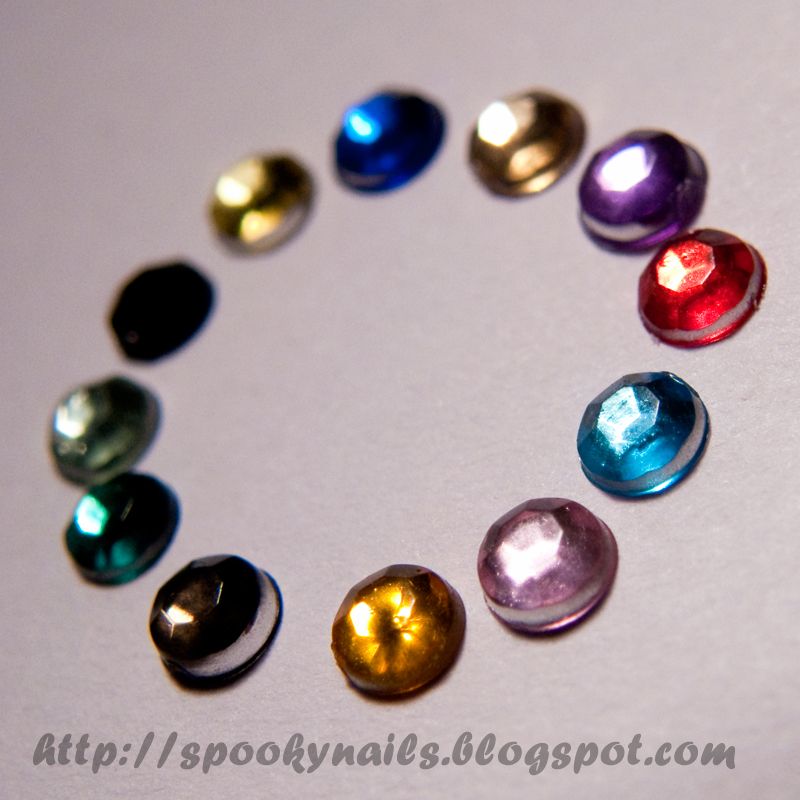 Jeden z mani z kamyczkami (baza to Catrice Run Forrest Run):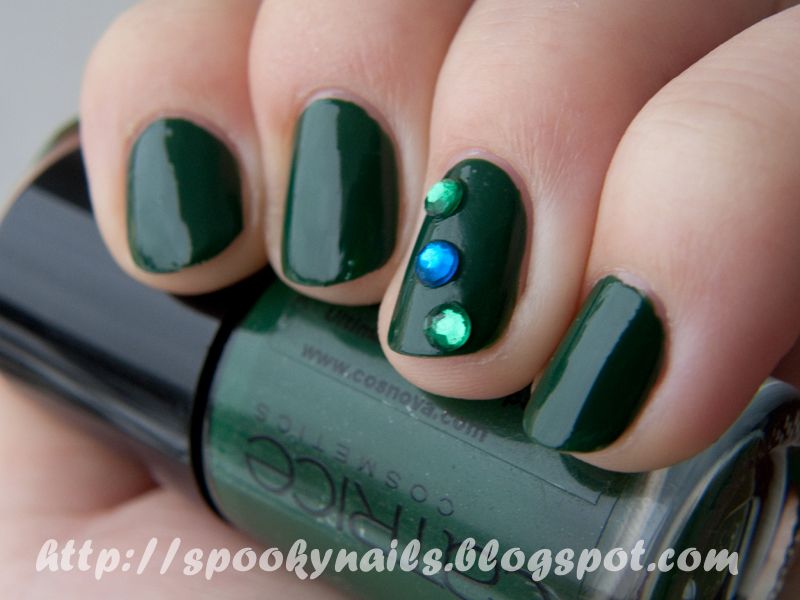 I have a special 10% off coupon code for you, for all items at the Born Pretty Store
!
Shipping is free! o/
Mam specjalny 10% kod rabatowy dla was na cały asortyment sklepu
Born Pretty Store
!
Przesyłka jest darmowa! o/
COUPON CODE /
KOD RABATOWY
SPOOKY