I was playing with dotting pen set from
Born Pretty Store
. I never had things like that but they are great! I had so much fun ^^ I made a dot rainbow :-) Check out their shop, they have free shipping! :>
Bawiłam się dzisiaj zestawem sond z Born Pretty Store. Nigdy nie miałam czegoś takiego, ale są super! Dobrze się bawiłam robiąc ten wzorek ^^ Robiłam kropkotęczę :-)  Sprawdźcie koniecznie ich sklep, mają darmową wysyłkę!:>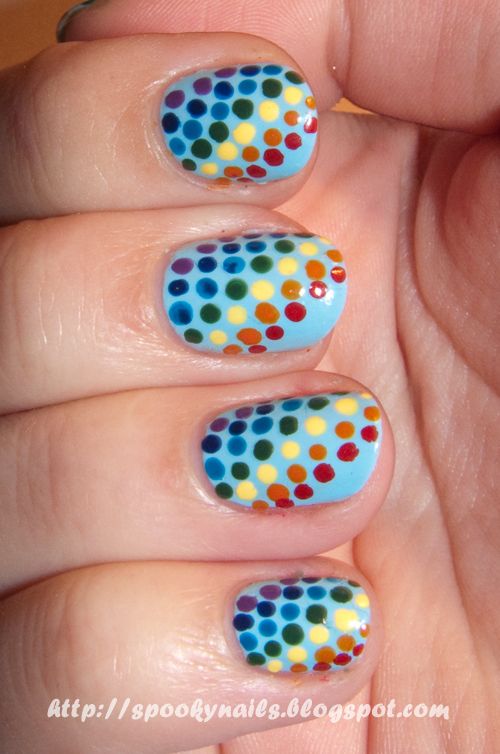 This set is very nice – for few dollars you have 5 different dotting pens. They look like that:
Zestaw jest bardzo przyjemny, za kilka dolarów mamy 5 różnych sond. Wyglądają tak: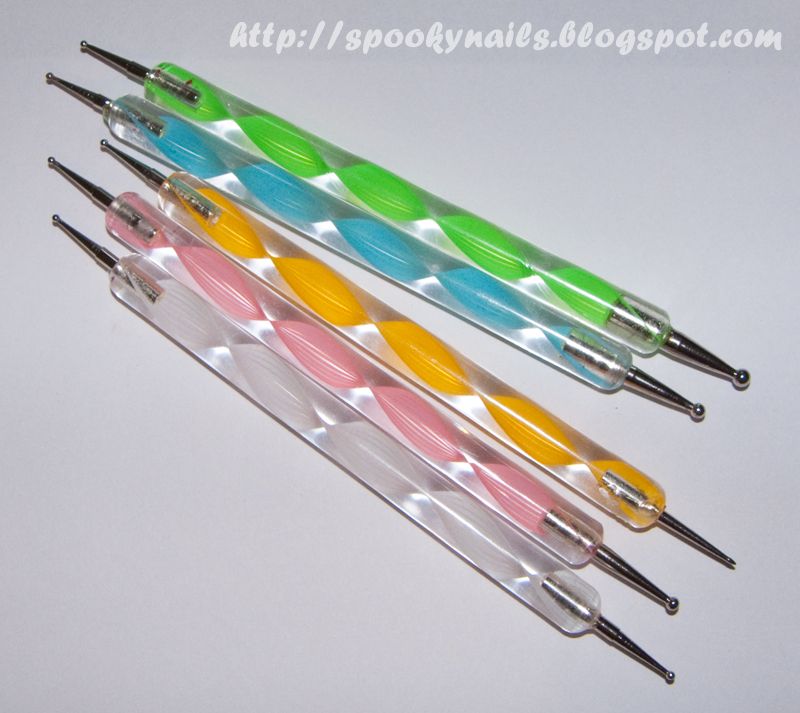 On the one side they have balls with different sizes:
Z jednej strony mają kulki różnych rozmiarów:
On the other side, balls are the same, which is great because those small balls are good for many patterns and you can change side quick while you are working (you know what I mean? You don't need to look after another pen, you just switch the side).
Po drugiej stronie kulki są tego samego rozmiaru, co jest fajne bo są świetne do wielu typów wzorków i zamiast szukać drugiej sondy, po prostu wystarczy ją obrócić.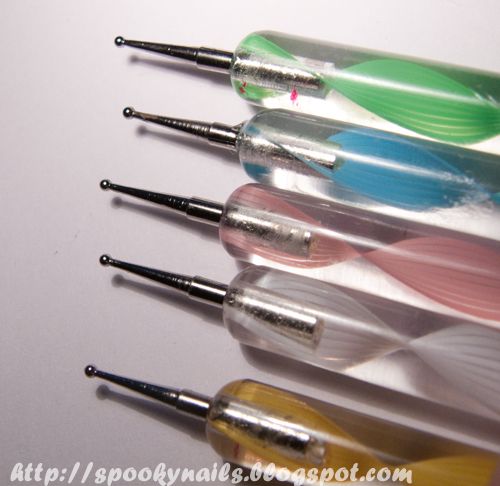 I was using a nail art plate as a pad, because it is easy to clean:
Lakier kładłam na płytkę z wzorkami, bo łatwo się ją czyści:
List of polishes I used (from left to right):
Lista lakierów użytych do wzorku:
1. Ados Long Lasting 547
2. Guppy #32
3. Essence Just Rock It
4. Guppy #04
5. Catrice Run Forrest Run
6. Special stamping polish / lakier do stempli
7. Prestige Color Plus 105 Dutch Tulip
8. Basic 16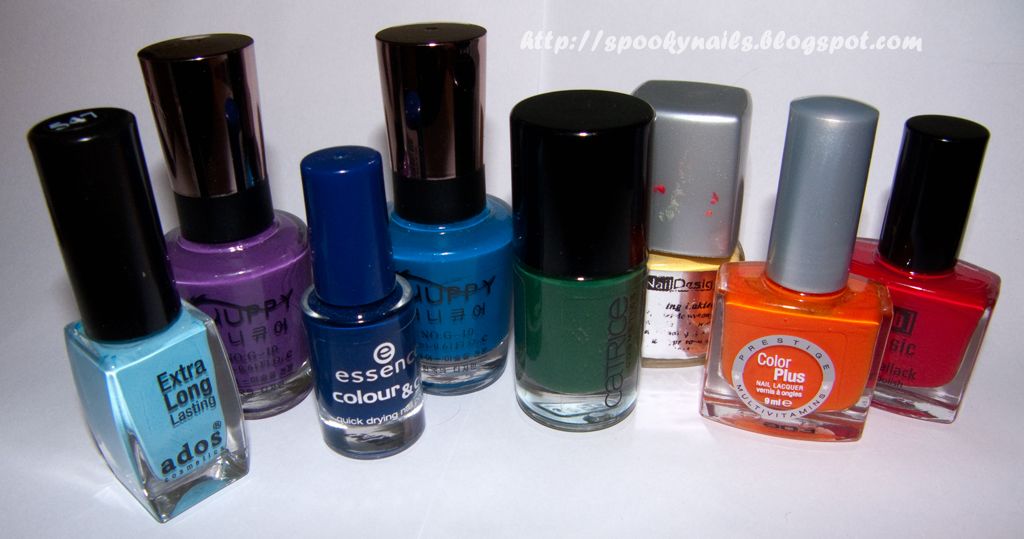 Those dotting pens are great! I like them very much and I think, that I will use them very often! :>
Te sondy są świetne! Bardzo mi się podobają i na pewno będę często ich używała! :>