Who is yearning for Spring? :P Today I have for you very sunny, bright and awesome neon color – Color Club Explosive. After 3 coats I still see the visible tip line, but who cares (many neons needs 3-4-5 coats) :) Formula isn't the best, you need to paint you nails with thick coats and quite fast (like with pastels). But this color is so AWESOME, that it makes up for any incovenience. So bright, looks like neon egg yolk :D You can buy Color Club polishes at Eurofashion.
Kto tęskni za wiosną? :P Dzisiaj chcę wam pokazać bardzo słoneczny, intensywny i rewelacyjny wręcz kolor – Color Club Explosive. Po 3 warstwach dalej widać końcówki, ale kompletnie mi jest to obojętne (dużo neonów potrzebujer 3-4-5 warstw) :) Formuła jest nie najlepsza, trzeba bardzo szybko malować paznokcie i nakładać dość grube warstwy (tak jak przy pastelach). Ale kolor jest NIEZIEMSKI i to wynagradza wszystkie niedogodności. Tak intensywny ach! Wygląda jak neonowe żółtko jajka :D Lakiery Color Club można kupić na Eurofashion.
Shadow / w cieniu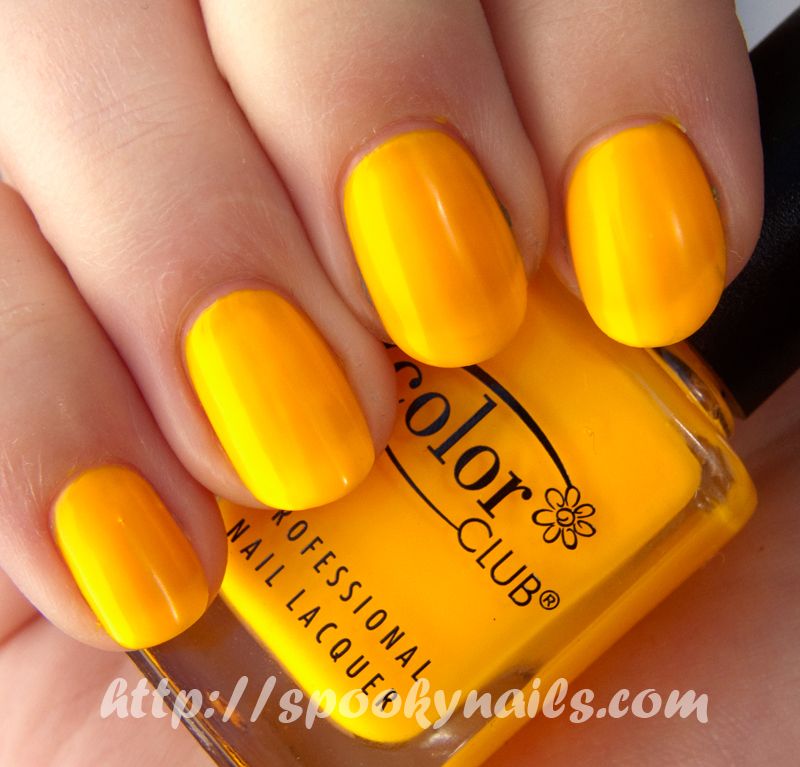 Sunlight / w słońcu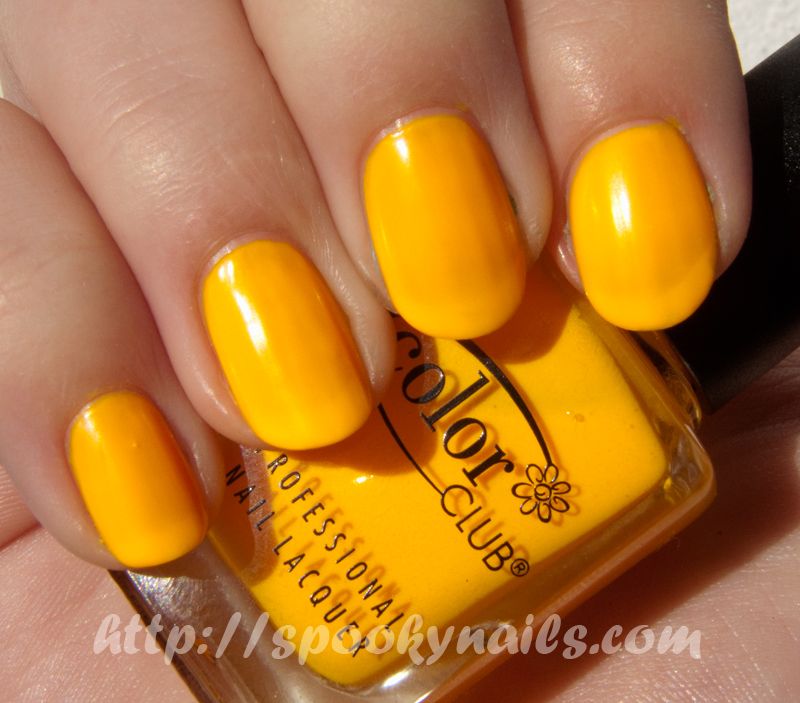 Layered with NfuOh #42 – great right? 
Z warstwą NfuOh #42 – świetne prawda?
Shadow / w cieniu
Sunlight / w słońcu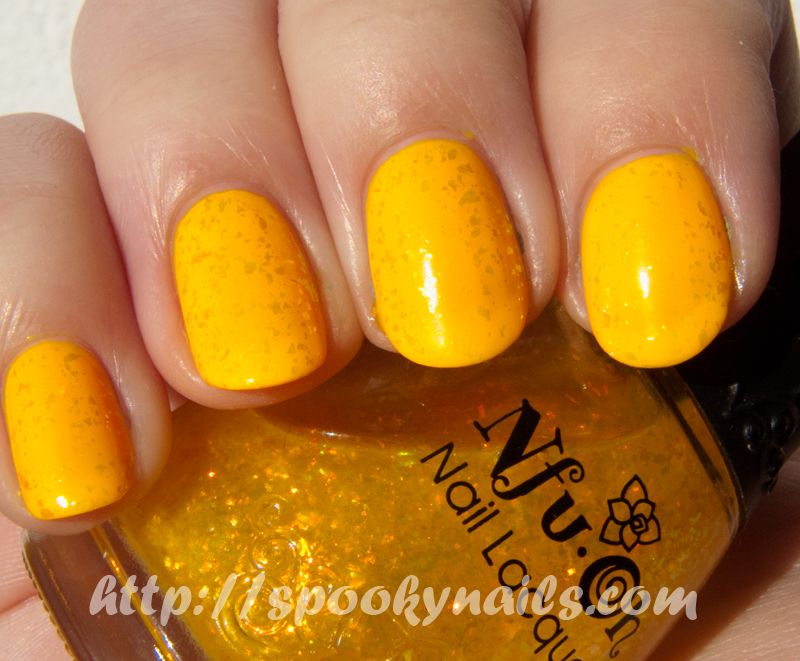 Ha, it is glowing! Look at this screen from my computer:
On świeci! Patrzcie na screen z mojego komputera:
this product was sent to me for review / produkt ten został mi wysłany do recenzji