Last polish from my mistletoe series ;-) Orly – Meet Me Under The Mistletoe. Perfection. One of my favourite polishes – when I don't know what to wear, I paint my nails with this one. It is definetely on my Top10 list (maybe even Top3). Beautiful , glass-flecked (I LOVE glassflecks) green with subtle duochrome effect. 2 coats for full opacity, I was swatching it after few days of wearing (I think it was two days). It is AMAZING. It is my first Orly polish and I need to admit – it is perfect in every way.
Here
is a combination with China Glaze Party Hearty.
Ostatni lakier z mojej serii jemiołowej ;-) Orly Meet Me Under The Mistletoe. Perfekcja. Jeden z moich ulubionych lakierów. Jak nie wie, jakim lakierem pomalować paznokcie to z reguł wybieram ten ;-) Zdecydowanie jest na mojej liście Top10 (a nawet Top3). 2 warstwy do pełnego krycia, zdjęcie zrobiłam po paru dniach noszenia (chyba po dwóch). Jest NIESAMOWITY. To mój pierwszy lakier Orly i muszę przyznać – jest idealny pod każdym względem. Tutaj jest miks z China Glaze Party Hearty.
shadow / w cieniu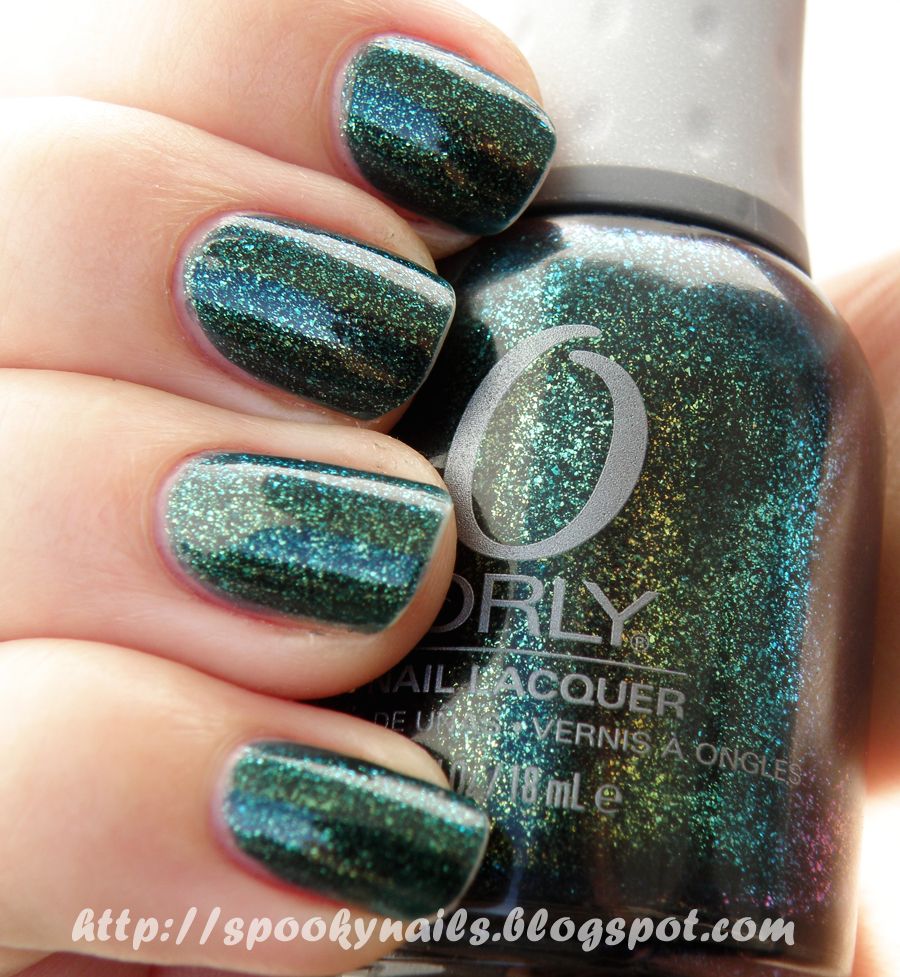 sunlight / w słońcu