This is the last Joko polish from FYC serie I own. It is a dark chocolate semi-creme. Semi because it has a subtle frost effect. I know that 
Orlica
and
Kamila
had problems with application, but I didn't have any. I can say, that I was the easiest application with these polishes. It is also the prettiest shade I own from Joko FYC. 2 coats, daylight.
Ostatni lakier Joko z serii FYC jaki mam. Ciemna, gorzka czekolada. Pół krem, bo lakier ma delikatne wykończenie frost. Wiem, że Orlica i Kamila miały problem z nakładaniem, ale u mnie wszystko było bez zarzutu. Mogę nawet powiedzieć, że ten lakier nakładało mi się najłatwiej z wszystkich które otrzymałam. To też najładniejszy z odcieni FYC, które posiadam. 2 warstwy, światło dzienne.
Remember, that my small giveaway ends tommorow.
Pamiętajcie, że jutro sie kończy moja mała loteria.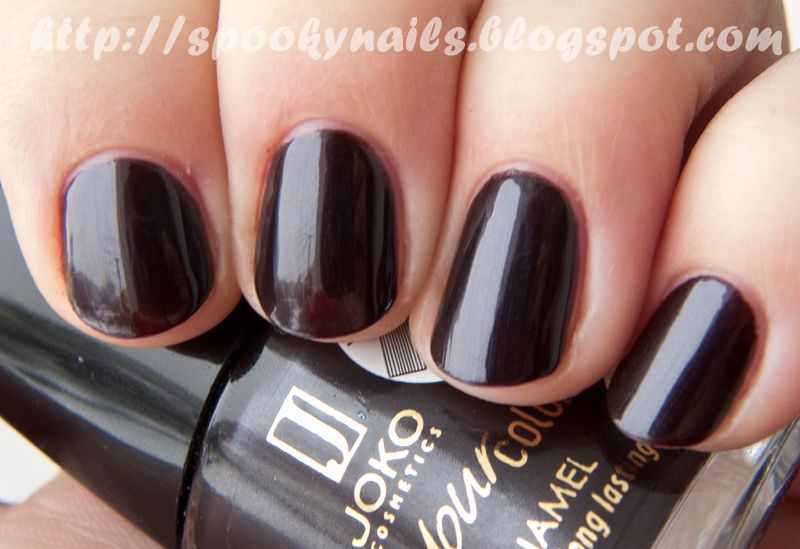 this product was sent to me for review / produkt ten został mi wysłany do recenzji