And the last polish from that brilliant summer collection. Blue Iguana is a another glassflecked, oldschool shade. Looks like tropical water :D I thought that this polish will be boring, but it is really great. Very shiny, with beautiful sparkles and with great color. 3 coats. It has also some pink/purple sparkles but they are not visible on the photo.
I ostatni lakier z tej rewelacyjnej kolekcji letniej. Blue Iguana to kolejny glassfleckowy lakier, bardzo oldschoolowy. Wygląda jak woda w tropikach :D Myślałam, że ten lakier będzie nudny, ale jest naprawdę świetny. Bardzo błyszczący, z ślicznymi drobinkami i o pięknym kolorze. 3 warstwy. Lakier ma jeszcze odrobinę różowo-fioletowych drobinek, ale na zdjęciu ich nie widać.
shadow / w cieniu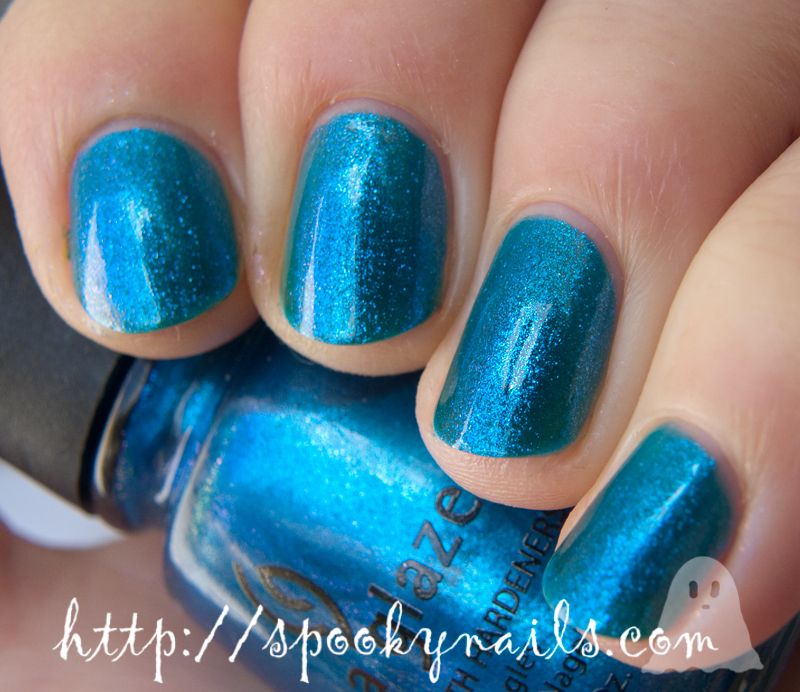 sunlight / w słońcu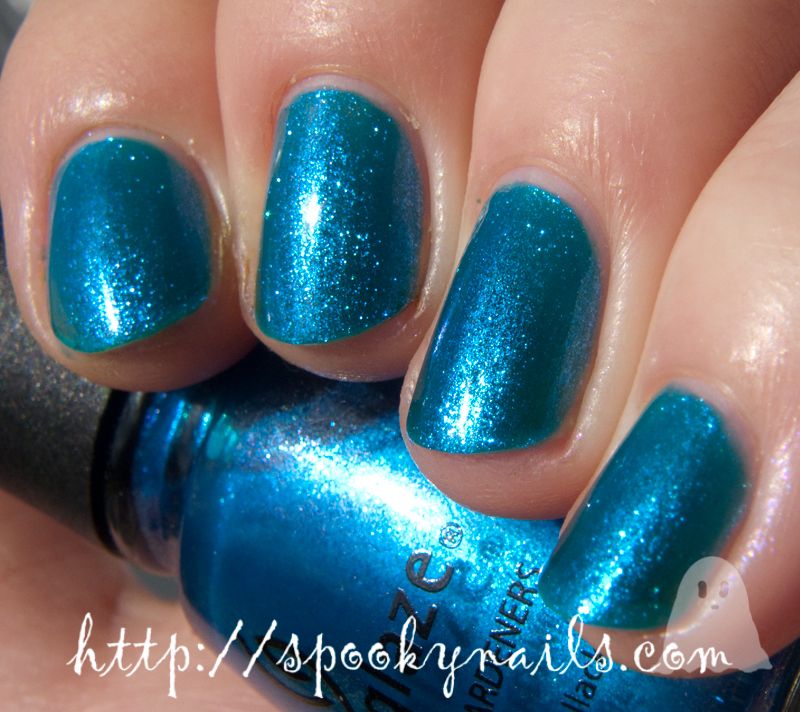 Comparison with China Glaze Drinkin My Blues Away; top shadow, bottom sunlight.
Porównianie z China Glaze Drinkin My Blues Away; góra w cieniu, dół w słońcu.
Iguana / Drinkin / Iguana / Drinkin
this product was sent to me for review / produkt ten został mi wysłany do recenzji
What do you think about this collection, do you have any favorites? :) What do you think about that fast collection posting, maybe two posts per day is too much?
Co myślicie o tej kolekcji, macie jakiś ulubieńców? :) Co sądzicie o takim szybkim zamieszczaniu kolekcji, może dwa posty dziennie do za dużo?