I bought this polish by mistake ;-) I was searching for some nice Nubars on ebay, I bought Purple Rain and Reclaim. But I also bought this one by accident ;-) Really! It was an accident! :D But now I'm happy that I have this one :D I really like matte glittery polishes (like Color Club Ruby Slippers – <3), they are great solo and with topcoat they are changing to something absolutely different. They are very deep and sparkly with TC. I made this swatches in the last days of October and now I am looking at them and thinking, that my cuticles was dirty, .jpg format is bad and I had terrible lighting :P Now my swatches are much better ;-) And that damaged cuticle... ;)
Kupiłam ten lakier przez pomyłkę ;-) Szukałam fajnych Nubarów na ebay, kupiłam wtedy Purple Rain i Reclaim. No i niechcąco kliknęłam też ten. Naprawdę niechcąco ;D A teraz się cieszę, że go mam. Bardzo lubięmatowe lakiery z brokatem (jak Color Club Ruby Slippers – <3), są świetne solo a z topcoatem rozkwitają i zmieniają się w coś zupełnie nowego. Są takie głębokie i błyszczące z TC. Zdjęcia robiłam w ostatnich dniach października i jak teraz na nie patrzę, to sobie myślę, że moje skórki były brudne, format .jpg jest beznadziejny i miałam okropne oświetlenie :P Teraz moje zdjęcia są dużo lepsze ;-) I ta poraniona skórka... ;) Solo in sunlight. Do you see this gold sparkles? / solo w słońcu. Widzicie, te złote iskierki?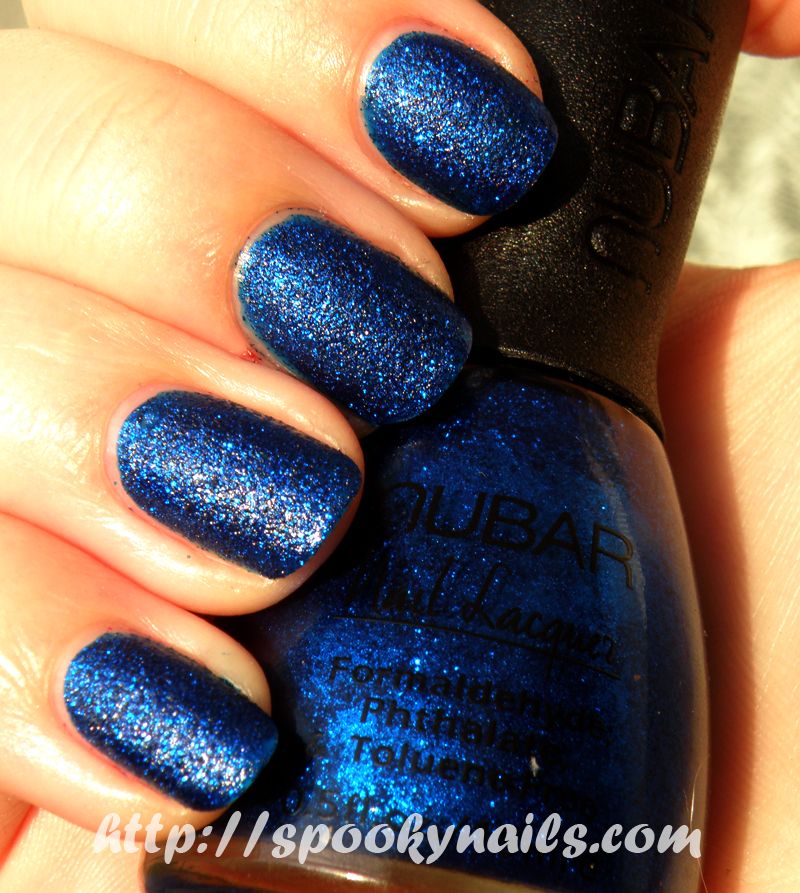 Shadow / w cieniu
With topcoat. Beautiful. / Z topcoatem. Piękny.
1. solo
2. + topcoat
3. + Essie Matte About You
4. solo