I'm starting a new nail polish series – Bell Glam Wear week. Bell is a Polish brand and one of the oldest cosmetic company in Poland. Glam Wear is the best polish series they have. First I want to show you the color from the latest collection – #542. Gorgeous green, quite light and slightly dusty. It is opaque with 2 coats, application was flawless. They have great brushes – wide but not too wide. Photos was taken in daylight.
Zaczynam dzisiaj nową serię lakierową – tydzień Bell Glam Wear. Bell to polska marka znana chyba wszystkim w Polsce, jedna z najstarszych jakie znam. Seria Glam Wear moim zdaniem jest najlepszą serią lakierową. #542 to kolor z ostatniej kolekcji. Przepiękna zieleń, dość jasna i odrobinkę przykurzona. Kryje przy 2 warstwach, nakłada się go idealnie. Bardzo lubię pędzelki Glam Wear, bo są szerokie ale nie za szerokie. Zdjęcia w świetle dziennym.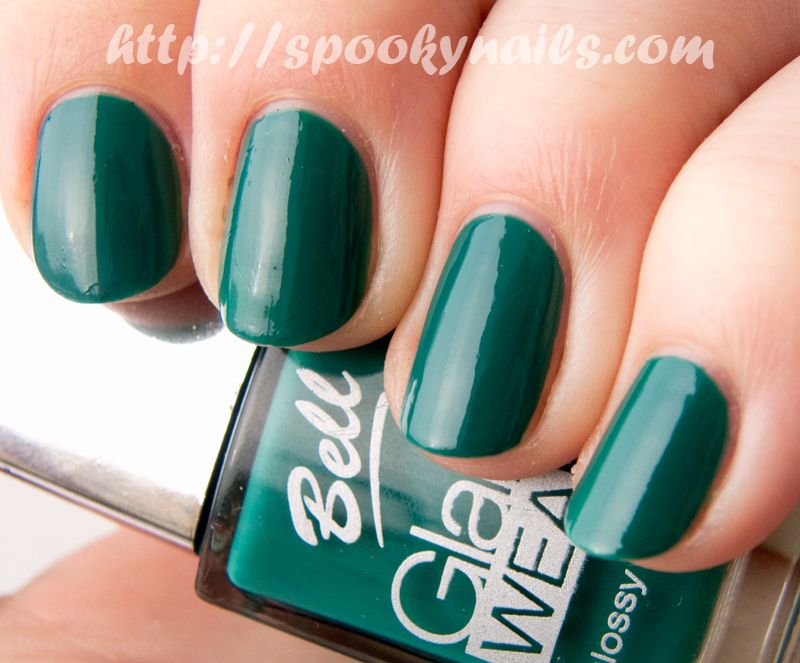 I compared it with Essie Going Incognito and Essence Trendsetter.
Porównałam go z Essie Going Incognito i Essence Trendsetter.